I treasure sharing the joy and beauty of music with people and helping them explore this incredible instrument! So many varied sounds, tones, colors, moods, and musical experiences are drawn from the piano. This is a very special, unique instrument with much to share with each one of us for a lifetime.
Our studio has included people from ages 4-76 years from all walks of life. We have a quite active studio with lots going on to enrich and stimulate! We take field trips together to concerts, studio master classes, recitals, piano parties, access to competitions, auditions, add'l recitals, and music theory testing through my membership in various piano teacher organizations. All of these are completely optional activities for those enrolled in lessons.
In lessons, students pursue tailor-made plans of study based upon their own goals and dreams for the piano. Some things we might do to help them learn include but aren't limited to:
* studying various genres of music
* varied curricula
* music-learning games including fun competitive ones if they enjoy this
* engaging digital music apps containing animated learning games to help lighten the burden of learning to read musical notation and render it more enjoyable
* incentives to meet weekly lesson goals including our "Star Program"
* occasional practice incentives such as practice for 100 days in a row and earn a prize
* little animals which students may place on the keys to demonstrate knowledge of which key on the piano corresponds to notes on the staff (The animals make happy animal noises when the student is correct, and objecting animal noise when not - but funny ones!)
* a floor piano to play with their feet
* drawing rhythmic notes on the sliding glass doors with window markers and write the number of beats they receive, draw a clef, etc.
* Orff rhythm instruments sent home for use in rhythmic practice
* bounce the rhythms on a mini-trampoline :-)
Our studio is always expanding in its imaginative offerings to engage students and provide them with a variety of ways to meet their individual learning styles and reinforce concepts and skills. I'm happy to consult with student parents and with adult students to show them the various piano methods offered at our studio, share about the strengths of each, and allow them to share their perspectives on which might work best for them and their goals or their child based on what they know of the student already.
Our recitals are held in a church with a lovely grand piano. Our studio space features also a beautiful antique 1908 Bechstein grand piano, 7 feet 6 inches long, with lovely carved features and a beautiful tone and sensitive response. You or your child will love playing on both of these pianos! We've also held recitals at nursing homes to bring music to those who need a loving human connection and to hear live music.
Here's a newspaper article about a recent field trip: http://www.advertisernewsnorth.com/article/20160310/ENTERTAINMENT/160319993/0/SEAR
We offer only the very best method books and materials out there today. The field of piano pedagogy is only just now beginning to work on deriving evidence-based methods. It will be an exciting time as all the research results emerge, improving the field of piano teaching forever and very quickly!
My training includes:
* B.A. in Music, Tufts University
* M.M. in Piano Performance, Cincinnati Conservatory of Music
* Two-time competition winner- the Tufts Concerto Competition (open to all instrumentalists in the university) and the Elizabeth V. Tischler Piano Competition
* Master classes with The Tokyo String Quartet, Joseph Kalichstein (March, 2016), The Raphael Trio, Eugene Pridonoff (former student of Rudolf Serkin).
* Jazz Improvisation course from the Berklee School of Music (December, 2015)

Age-appropriate teaching techniques and child-friendly warmth of spirit. Special patience for children with learning disabilities or ADHD. Adult courses of study chosen to coincide with what you want to do with the piano.
Contact me for a sample lesson at regular cost, and explore whether our studio is for you. Then I very much encourage you/your child to go home, think & talk about it, and make a decision (and please let me know).

* Benefits of musical study:
Piano Lessons raise IQ and - just as importantly - sharpen the ability to sense emotions http://www.apa.org/monitor/jun06/iq.aspx
Musical study rewires the brain to make us into a better communicator, on and off the stage. And, keyboard study, specifically, is the very best instrument for doing this because of the equal treatment of left hand and right hand! http://www.limelightmagazine.com.au/news/study-shows-music-can-rewire-brain
Music Lessons may help focus children's attention, help them control their emotions, and reduce their anxiety http://psychcentral.com/news/2014/12/26/musical-training-may-improve-attention-span-anxiety-levels-in-children/79079.html
Music Lessons help kids with their math skills http://www.berksmusic.com/whymusic/whymusicimprovemath.html

Music Lessons boost verbal memory http://www.apa.org/news/press/releases/2003/07/music-memory.aspx
Music Lessons may boost IQ and grades http://www.apa.org/monitor/jun06/iq.aspx
Music lessons boost language skills http://www.webmd.com/children/news/20141216/music-classes-boost-language-skills-study-says

Two years of music lessons helped bridge the famous "achievement gap" in underprivileged kids http://www.webmd.com/parenting/news/20140903/music-lessons-may-help-bridge-achievement-gap

The following 10 benefits are supported with documentation at: https://www.psychologytoday.com/blog/the-athletes-way/201503/10-ways-musical-training-boosts-brain-power
Ten Ways Musical Training Boosts Brain Power

Babies who have music lessons smile more and communicate better
Benefits brain plasticity throughout a lifespan
Trained musicians have superior multisensory processing skills
Improves white matter connectivity
Increases blood flow in the brain
Improves executive function
Thickens gray matter of the cortex
Reduces academic achievement gaps
Orchestrates coordinated neuroplasticity in the aging brain
The following points are found at this well-researched brochure:
http://www.uscsd.k12.pa.us/cms/lib02/PA01000033/Centricity/Domain/173/Music_Advocacy_Flyer.pdf

Children with musical training:
* Score higher on the SAT
* Receive more awards and academic honors
* Have better self-esteem and less shyness (piano lessons were specifically studied with regard to self-esteem!)
* Have less school delinquency and better school attendance
* Are the most likely group to be admitted to medical school
* Piano students are better-equipped to understand scientific concepts
* Are emotionally healthier by the time they arrive at college and are less likely to grow addicted to alcohol while in college
Beyond all these benefits, music lessons will assist you or your child with growing confidence presenting in front of a group, bring lifelong enjoyment and stress release, help prevent cognitive decline during the aging process for adults (with ongoing music-learning), provide an activity in which to participate and work with others, and meaningfully enable you or your child to become part of the creative process/flow of humanity.

www.pianolessonsbycherwyn.com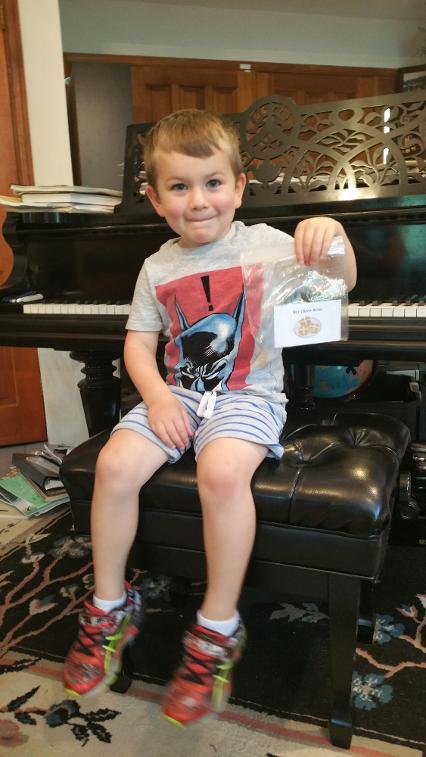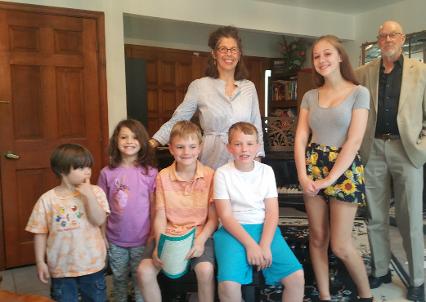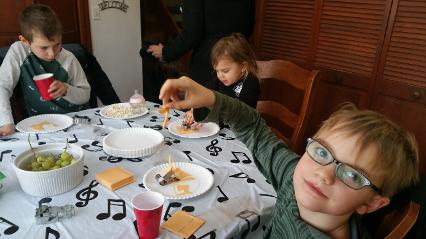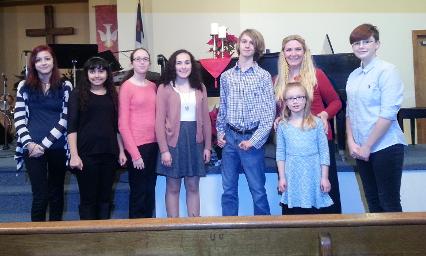 Consider purchasing a package of piano lessons for yourself or a loved one as a special gift...Valentine's Day, birthday, Christmas/Chanukah, piano lessons are always welcome and are a therapeutic relaxation for stressed adults!